It all started watching my mother put on her dazzling ruby red lipstick! As a small child I saw how she carefully stayed in the lines of her mouth as the pigment stained her lips giving her a sense of accomplishment and boldness; A sense of confidence and an air of dignity, strength and beauty….and, I wanted it too! As I grew up, it wasn't long before I also discovered the emotions a girl feels when she knows she looks good. It was only a matter of time before I too was doing the same thing. I decided that it was my calling and that I was going to be a makeup artist. I wanted to give other women the same opportunity to feel beautiful, not only on the outside, but on the inside as well. Have you heard it said, "when you look good, you feel good?" It is true! And so the story unfolds…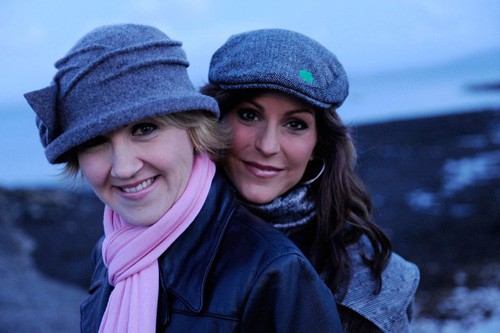 Golf Ireland K & G
For over 25 years I have been an established business owner and have been working in in the metropolitan Orlando area, as well as other parts of the world, living the life of a makeup artist. I have traveled from coast to coast, island to island, to Europe, Canada and back. I have been fortunate to have met women (and men) from all walks of life and I have discovered that we are all much the same; We all have insecurities and we all want to be accepted, confident and loved. I have worked in front of live audiences, live tv platforms, taped productions, seasonal tv shows, live local news, local and national television commercials, investigative series', political campaigns, presidents, senators, congressmen and women, mayors, print, editorial, web, social media, weddings, professional headshots and more and every single person that sits in my makeup artist chair is the most important person in the room. For me, everyone is a VIP!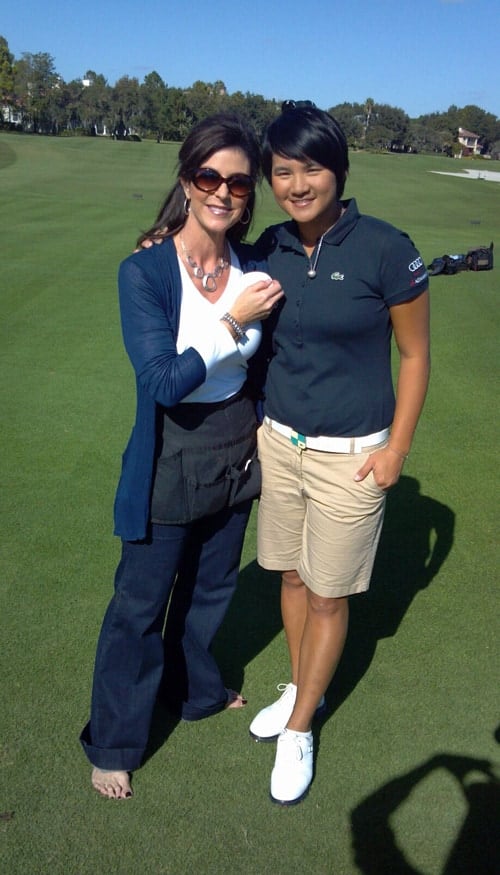 Kari with LPGA Tour Champion, Yani Tseng for ESPN
Though I love seeing my work on the stage, on tv, on the internet, on magazine covers, billboards, comp cards, business cards and such, I really love just being the makeup artist and seeing the expression on the faces of all the wonderful people I get to touch. I am not a makeup artist for the money. I do makeup for the pure joy of discovering how by the simple application of color to the face, covering up some type of blemish or scar that bothers a person, hiding dark circles, or just enhancing a person's looks, I can give a person the same sense of accomplishment, boldness, confidence, strength, dignity and beauty that I saw in my mother when she put on her dazzling ruby red lipstick. Even as a small child I knew that I would make a difference. Oh, what it is to live the life of a makeup artist. It is a wonderful beautiful thing!
[dt_divider style="thin" /]
Kari Larsen is co-owner of About Face Design Team located in Winter Park, FL. With her many years of experience and as a licensed Cosmetologist and salon/business owner for over 25 years, she helps train and gives job opportunities to young people in the field of hairstyling and makeup for print, editorial, television production (both live and taped), as well as weddings and other special events. To inquire about services, please visit www.aboutfacedesignteam.com or call 407-647-2700 for more information.