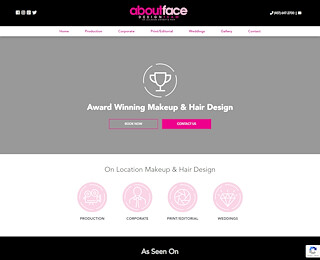 For those living in Orlando, finding a makeup artist that fits you for your wedding can be challenging. You won't like to see your foundation sliding down by the time you get to the wedding reception. Cameras will pick up any makeup disaster, miss-applied lipstick, and poorly applied foundation. Therefore, we recommend you put in a little effort before hiring a makeup artist in Orlando. 
Today, you will learn what you need to look for when choosing your makeup artist in Orlando. 
Reviews
 A makeup artist has done an excellent job when brides take the time to write a positive review regarding their service. An excellent place to start is to read through the website to see if they have a testimonial page and also social media reviews. Most reviews on social media are real reviews, but be mindful of some marketing teams that are out there to convince you. 
Experience
How long have the firm been a makeup artist? It will help if you hire an experienced makeup artist for your wedding day because wedding makeup is entirely different from occasional makeup. Also, keep in mind that timing is everything. A well-experienced bridal makeup artist will be very aware of time during your wedding, and planning meticulously ahead. 
Price
A makeup artist who uses high-quality makeup tools will cost you a small fortune. Low costs can mean 'just starting' or 'building experience,' which is fine, but you should know beforehand. We have had so many brides been disappointed and have no choice than to book us, which means spending over and above what they had planned to pay for their wedding makeup. 
Products
Some makeup artists like to use a particular makeup product. If you don't like the smell of the product, it helps to discuss changing them for other makeup products that you prefer. If you have skin concerns and can only use a limited number of products, consider this in your shortlist.
Style
Most makeup artist shares a common goal: to help make you look your best on your wedding day. However, everyone has her own unique tastes. If the makeup artist you've hired has a different style, that will make the entire process frustrating, you should look elsewhere. Save yourself some heartache by hiring someone who specializes in the style you want. A makeup artist who shares your taste will have experience creating the look you want. If you need suggestions regarding your style, they'll be able to give more recommendations than someone who isn't passionate about fashion.
Need A Makeup Artist in Orlando? Contact About Face Design Team
Everything about your wedding is something you'll treasure forever. You want to be confident and look your best. Therefore, it's essential to ensure that your makeup artist is someone you want to be a part of your wedding. Need a makeup artist in Orlando? About Face Design Team can help you. Contact us today at 407-647-2700 to schedule an appointment with us.
About Face Design Team
4076472700
601 S. New York Ave.
Winter Park
FL
32789
US