Has this 100-degree heat index made you want to board the struggle bus lately or just stay inside? It sure has for the gals of About Face Design Team! Lately, many women have expressed how hard it is to be "cool and trendy," without completely melting like the Wicked Witch of the West, but have no fear, AFDT is here to help! The fabulous Orlando Hairstylists & Makeup Artists of About Face Design Team have put together a little summertime stylized guide, with three trendy outfits, that YOU TOO can wear! We even suggest how to pair your outfits with the perfect makeup to keep you looking fresh, cool, and trendy all day long. Enjoy a fun little read today!
XOXO
For the "Cool Girl in the City"
This sweet and sexy outfit has a very 50's summertime vibe, doesn't it? Any gal who is super leggy can rock this look in heels with light accessories! A great makeup look from your Orlando Makeup Artists for this outfit would be a fresh face complimented with a dab of concealer, a spot of bronzer, a dab of blush, and a KILLER highlighter! Harper's Bazaar said, "Rihanna's yellow-gold take on highlighter can practically be spotted from outer space: it's not for the faint of heart. The shade works on all skin tones, but we really love the unmistakable golden sheen on darker skin."
Retails for $36.00 sephora.com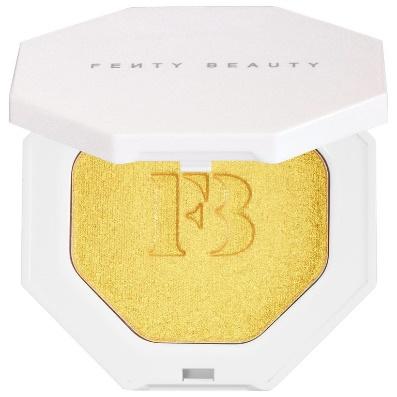 This look can also be finished with a simple winged liner, volume lashes, and a strong red-orange lip to add a little monochromatic moment! If strong and bold isn't your jam, then a natural rose color gloss works great too!
For the "Gal who ALWAYS Dresses to Impress on the 4 th of July!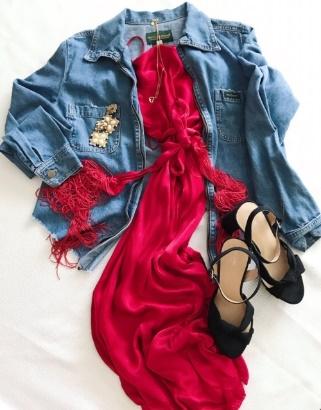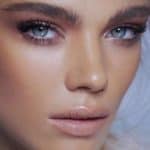 This little red dress will take your 4 th of July BBQ to the next level, OKKRR? A great makeup pairing for this outfit would be a clean yet sultry look! What does that mean exactly!?
Smokey tones such as shades of gray, browns, coppers, or taupes on the eyes, and a nude lip makes a big hit with very little effort! A fabulous lipstick to top off this look comes from the BECCA x Khloé Kardashian & Malika Haqq Ultimate Lipstick Collection.
This amazing lipstick retails for $24.00 at Ulta.com.
And of course, we are all about the brows these days- no more of that "drawn on look" ladies! Keep your brows soft, full, and as natural as possible.
For the "Girl Who Spends Her Weekends at the Farmer's Market"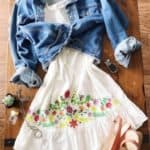 This cheeky little outfit is cool and comfy for your stroll through the garden and floral section at the farmers market, and if the jean jacket gets a little too hot, simply loop it through your purse handle and make it another fun accessory for the day! This effortless look can be paired with the same type of look with simple makeup, i.e., a very light foundation (with sunscreen), concealer OR powder, with a bright bare eye & a shimmer lip gloss and will do just the trick! Don't overdo it though, because you will be outside in the humidity and heat! A perfect foundation for this kind of summer weather would be the Bare Minerals Bare Skin SPF foundation.
Retails for $30.00 on Bareminerals.com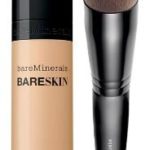 Celebrity stylist Roxanne Saffaie said- "My favorite foundation for skin types for outdoors and warm weather is Bare Minerals Bare Skin Pure Brightening Serum Foundation. This is the lightest foundation I've yet to discover. It feels like water on your skin but offers an incredible amount of pigment, so just a few drops will give your complexion a flawless, radiant finish. It's free of oil, parabens, fragrance and silicone, making it healthier for your skin and giving it better staying power in warm and hot weather because of it. I LOVE the chemical-free SPF 20 in it."
Well ladies, there you have it! We hope you loved our recommendations for fun summertime looks that can be paired with simple and elegant makeup. Visit www.aboutfacedesignteam.com if you would like to learn more about how to do your own fabulous makeup looks with a lesson with one of our very own Pro Makeup Artists!
Until next time-
With love & lip gloss!
Your Orlando Hairstylists & Makeup Artists