It's was a hot chocolate and sweater kind of day, when three young ladies from #afdt decided to embark on a fun DISNEY GLAM ADVENTURE!
The minute we all set foot onto Main Street, we felt the Disney magic from all around! Our goal was to draw inspiration from the settings and bring it all together with simple hair & makeup looks that you (as the consumer) could also bring to life at the parks when you go! We all know there are plenty of photo ops at the Magic Kingdom!
So, without further adieu, let's start with Nina's look!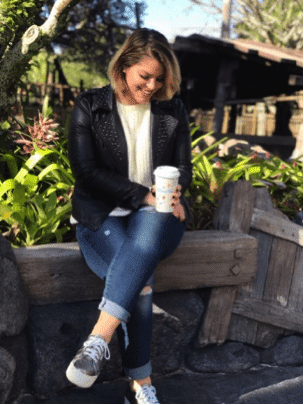 Nina probably makes up about 60% of the average Disney tourist. Her look was simple & casual! She did a blow out on her hair and paired it with a very simple makeup look, that took about 25 minutes. Music to our ears, right?! The goal was to capture simplicity with the most colorful areas of the Magic Kingdom- a social media dream! You too can do this whole look in about 45 minutes & then jet set off into the parks! An outfit of choice with this kind of hair & makeup would be a light-colored sweater with jeans & a cute set of sneaks. Remember: this is for the über casual gal who wants to take photos in front of all the colorful pallets.
Keep it simple!
Favorite Disney location: Confectionary- on Main Street!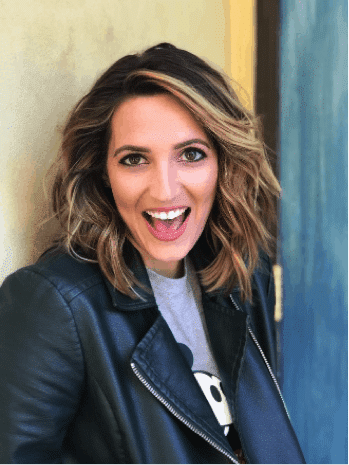 Moving to the more rocker chic gal, Rachel- we could spend all day talking about this little beauty!
Rachel drew inspiration from the more vibrant settings, to play off her monochromatic outfit. She said, "I love planning my whole outfit based on what park I will be in that day & the Magic Kingdom makes me feel like I can be anyone, so I choose to be my alter ego, rocker girl, when I go." She chose a clean face with a more golden-brown smokey eye, nude lip, & sexy textured curls ta boot! "That's the beauty with short hair,' she said smiling, 'you can seriously style it in a short amount of time & it looks so effortless all day!" So, we'd say if you live to be BOLD & SPUNKY, you will definitely want to try her look!
Favorite Disney location: Beige textured wall- Fantasy Land!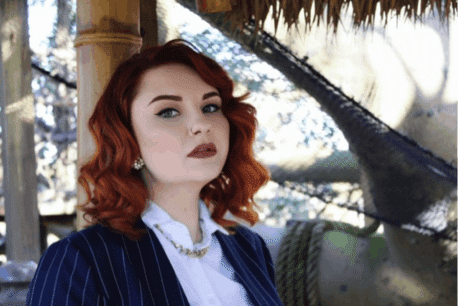 Last, but certainly not least, goes to the woman with the best skin award, Haley!
This gorgeous girl captures the essence of everything magical the Disney scene has to offer. Her cute outfits alone, would make any head turn! Her cool style was planned around the spooky, so let's face it, we absolutely had to make a stop at the Haunted Mansion, for a photo op. She said, "I always draw inspiration from the darker color palettes!" She loves mixing and matching eras, so she did the cutest 20's style finger wave (tutorial coming soon ) & 50's style makeup with that signature winged liner (of course, tutorial coming soon). Anyone wanting to try this style out, be ready to spend some serious "glam time" with yourself. You too can have this look, it just might take about an hour and a half to complete. Anything for that perfect photo though, right?!
Favorite Disney location: Main Street Train Station
There you have it folks! We found some incredible locations to shoot at for our Disney Glam Day & we hope you can use one of our locations for your very own photo op adventure! If you found inspiration from this blog, be sure to tag us at #inspiredbyafdt, the next time you're at Disney- we want to know all your favorite photo op spots! If you would like to be glammed for your next Disney day adventure, don't hesitate to call/email us today to book your exclusive appointment! More shoots at different parks to come this season- stay tuned!
Blog written by: Nina Dempsey
Photography: Rachel & Haley
Stylists: Rachel & Haley