You only have one chance to make a first impression! In our highly competitive world, standing out among your peers and colleagues is important. Today, we're sharing the value of hiring a professional Orlando convention hair and makeup artist.
Orlando Convention Hair and Makeup Events
Central Florida is home to hundreds of Orlando convention events every year. Keynote speakers from around the world are paid handsomely for their knowledge, expertise, and opinions. As a keynote speaker, there are no shortcuts when it comes to presentation. Content is key and how the message is delivered will be judged by every member of the audience. Appropriate makeup and hairstyling not only conveys professionalism, but also helps boost personal confidence in the keynote speaker, and in turn, helps complete the message. It's a true saying, "When you look good, you feel good; and when you feel good, you do your best!"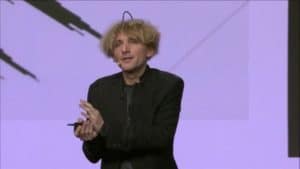 About Face Design Team is Here for You
With over 60 years of combined experience and having worked all over the globe, the team has helped hundreds of leaders in the business world, entertainment industry and sports organizations convey the look of confidence they are expected to exude.
When world-class personalities visit Orlando, Florida and are participating in a public setting, About Face Design Team is hired time and time again for their dependability, professionalism, and expertise in professional makeup and hairstyling services. They understand the importance of a professional image and how that translates on camera, on stage, and in person.
When your company's Orlando convention hair and makeup event, trade show or business conference is scheduled for the Central Florida area, make sure the presenters match the message of your company and your brand.
About Face Design Team stands ready to serve and are only a phone call away. So give us a call.