"A picture is worth a 1000 words," they say and pictures capture some of the best memories on your wedding day. That is exactly why pictures of wedding makeup ideas for your Orlando wedding makeup artist has become a must for every bride-to-be!
Whether wearing makeup is a part of your daily routine or not, having your wedding makeup professionally applied helps complete your bridal look for the one you love.
In this blog post, we will teach you why it's so important to have pictures of wedding makeup ideas for your Orlando wedding makeup artist. 
Have Pictures of Wedding Makeup Ideas Ready
My number one tip to any bride is to have pictures of wedding makeup ideas ready. Look for pictures of what you want. Maybe have multiple pictures and be ready to explain why you love the look that you're showing because let's be perfectly and respectfully honest: makeup artists can't read your mind when it comes to what you want for your wedding makeup. 
So make it easy for us by making it visual for us. This will save time, frustration and will decrease the potential for confusion with what you really want. 
When deciding what you want by picking out pictures of wedding makeup ideas for your Orlando wedding makeup artist, be realistic with your expectations by taking into consideration your skin type, lifestyle, dress style, your daily makeup style, your comfort level with makeup, and more.
Pictures can show your artist a lot about yourself and can help them understand what's important to you and it can help communicate exactly how you want to look on your special day.
When it comes to makeup, the sky's the limit, and with today's brides, there are no rules! Whether you want a look that is natural or a little more than natural glam, maybe K.K. glam, or even bright pops of color glam—at the end of the day, it simply needs to be what you want! 
You just have to be ready to communicate whatever that is and pictures are one of the best ways to do that. 
Talk Options and Plans
A quick little side note: Since communication is a two-way street, your makeup artist must communicate with you as well by advising you and giving you their best professional opinion. Together, you can discuss the options, and come up with a plan so you can be a beautiful and happy bride on your wedding day!
To be honest, it's not the end of the world if you don't have pictures of a makeup look you like. There have been many situations where I have had clients in my chair with no pictures to show. It might take a little more communication and getting to know the client and their relationship with makeup to help me figure out what my limits are versus what they're comfortable with. However, that's fine. That's part of the job. 
A picture helps cut to the chase instead of trying to read the mind of my client. I can look at the picture and ask important questions like:
"Do you like how bold the liner is?"

"Would you like shimmer on your lips or not?"

"Are you comfortable with a brighter or softer lip color?" 
Recently, I had an experience with a bride. It was a very early morning wedding ceremony making it a 3 am call time for hair and makeup.  She didn't have any pictures of what she wanted for her makeup, so I talked it through with her and she gave a description of what she wanted. I thought we were both on the same page. Well, it turns out we weren't. What I thought was explained to me was not what she had a vision of. 
Long story short: I was able to turn it around and give her exactly what she wanted (which is great!) but it did take longer which put us behind on our schedule. The good news is that she was very happy, and we ended up being perfectly on time. 
However, this can make things stressful and the last thing we want for any bride is to feel rushed.
Shortly after that wedding, there was another experience with a bride that had pictures of exactly what she wanted. This was another early morning wedding call time. She even had two separate pictures of the look she wanted: one with the eyes open and one with the eyes closed (this was greatly helpful!). 
I was able to give her what she wanted the first try and kept everything running smoothly and on time without the rush or the stress.
Plan Ahead
Moral of the story: Plan ahead. Plan ahead, get pictures if you can, and discuss your vision with your artist. Also, keep in mind that there is no right or wrong. When you're the bride it's your day to have whatever you want and it's our job to give it to you. 
So if you're a bride to be, hop on to Pinterest and pick out some pictures so you can relax and enjoy your special day!  
If you have questions regarding the importance of pictures of wedding makeup ideas for your Orlando wedding makeup artist, or questions about our team of award-winning Orlando makeup artists, or our wedding salon services , please contact us today or call us at 407-647-2700. You can also follow us on Facebook, Twitter, and Instagram. 
With love & lip gloss!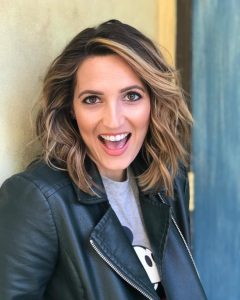 Rachel 
Makeup Artist